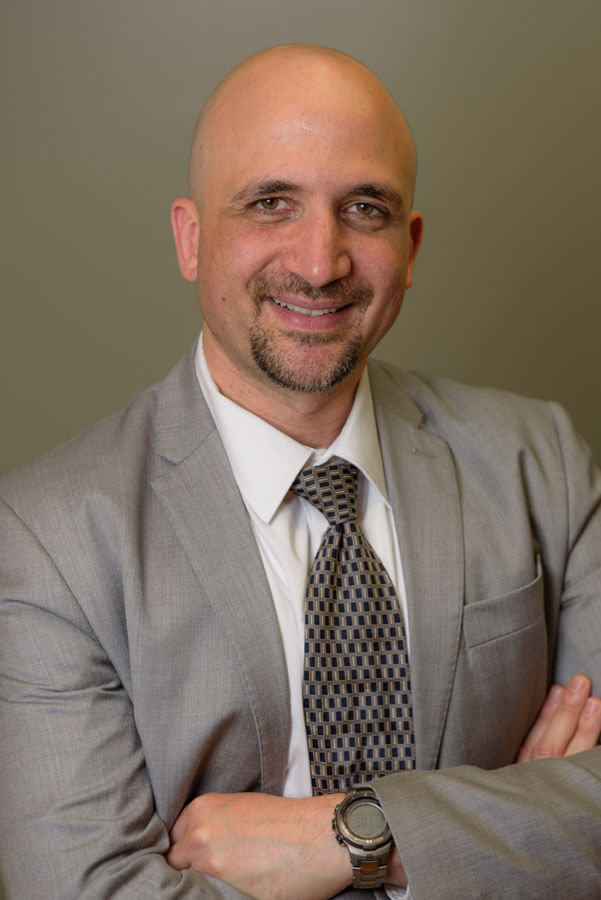 ---
Dr. Roumani is a graduate of Marquette University School of Dentistry. He received a Master of Science degree in Dental Sciences and a Certificate in Endodontics from Case Western Reserve University. Dr. Roumani is a board-certified Diplomate of the American Board of Endodontics, an achievement only 22% of all endodontists complete.
Dr. Roumani was in private practice for 5 years in Chicago where he also served as an associate clinical professor at the University of Illinois endodontic department. In 2007, he relocated to Maryland to be closer to his family and joined Drs. Weber and Walker. He is an active member of the American Dental Association (ADA), American Association of Endodontists (AAE) and presently serves on the Endodontic Examiners Board of the Royal College of Dentists of Canada (RCDC). Dr. Roumani has been an integral member of the Southern Maryland Dental Society Executive Board for several years and served as the President for 2018-2019 .
On a personal note, Dr. Roumani likes to spend time with his wife and children. As a family they enjoy traveling and playing video games. He is also an avid soccer player.
---